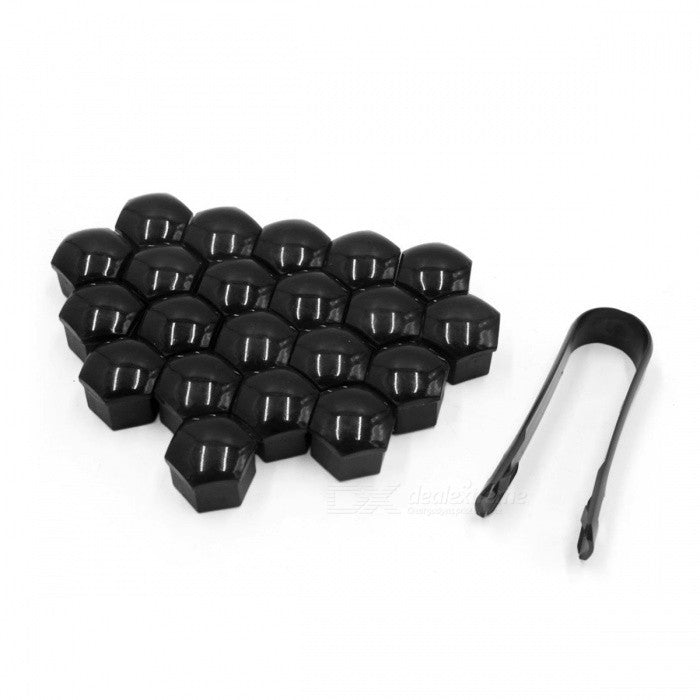 EV Tuning
Black Lug Nut Covers 21mm for Tesla
Set of Twenty (20) 21MM Hex Black Lug Nuts/Bolts Cap Covers W/ Puller Tool for Tesla.

Highest Quality - Made In Italy

These Lug Covers are made to cover your ugly rusted lugs and match them to the wheels. These are the highest quality Lug Covers you can buy! Do not go cheap, it's more trouble than it's worth! These products have been tested and approved by German TUV and implemented the Quality System according to the International norm ISO 9002. These products has also obtained the QS9000 and ISO Ts certification by TUV.

Fits Tesla Model S, Model X and Model 3. These are comparable to the medium height lug nut covers from Tesla at a fraction of the price.